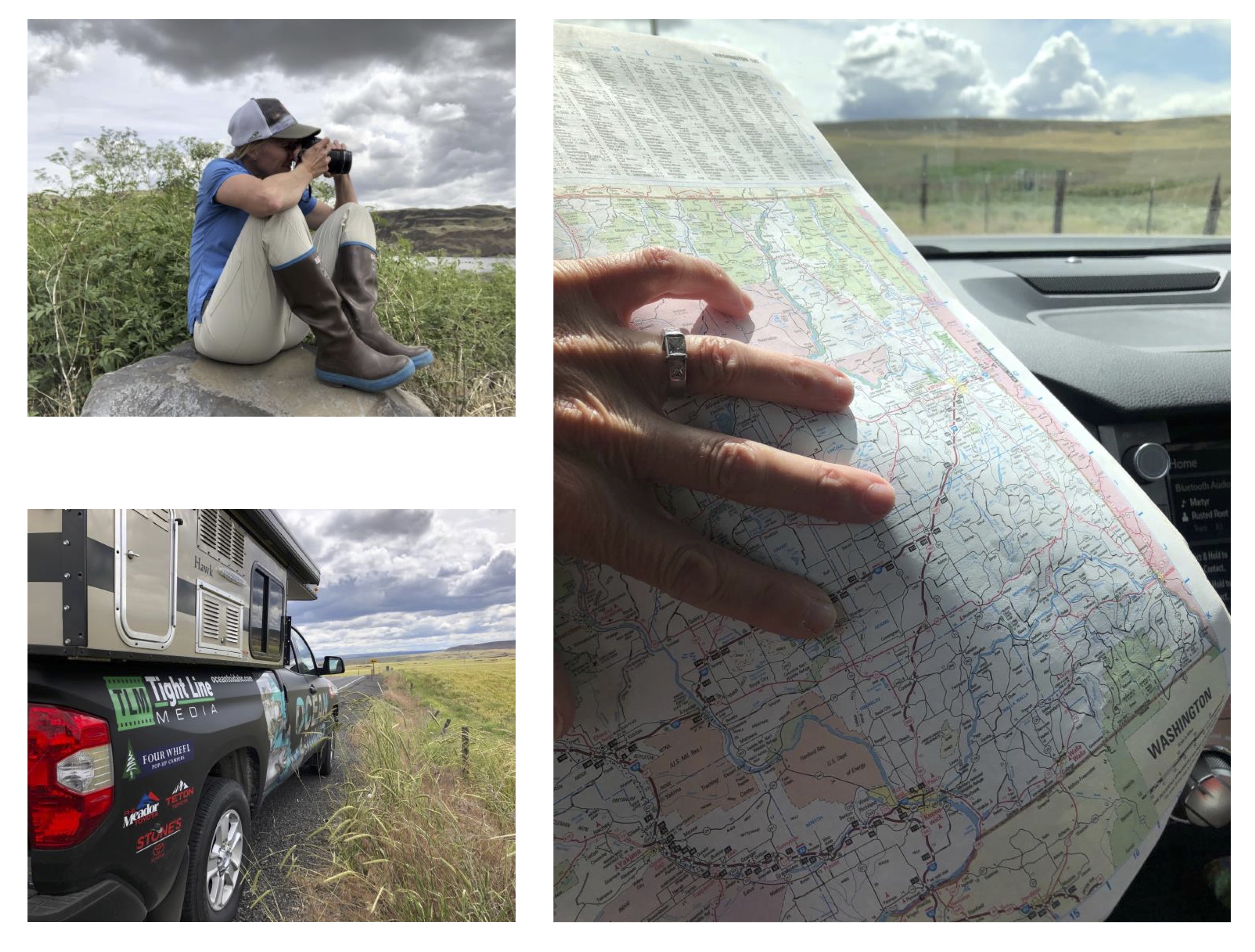 Ocean to Idaho
Behind the Scenes: Navigation
Salmon swim 850 river miles from the Oregon coast to the Idaho wilderness. So far, I've driven 2,501 road miles chasing them. I'm solo so I have to self-navigate, but it's working out surprisingly well.
When I'm off-grid, it's old-school paper maps. When I'm on-grid, my Toyota Tundra navigation system helps me. It even issues a verbal welcome announcement when I enter a new state.
Insider Insight: Visiting all 4 Snake River dams in Washington in one day is a time hog. And when you pass that lone gas pump (no store, no bathroom, just a pump) in the middle of nowhere at that bend in the road, use it. Those Snake River dams are waaaaaay back in there. Fill up on your way in or you won't get out.