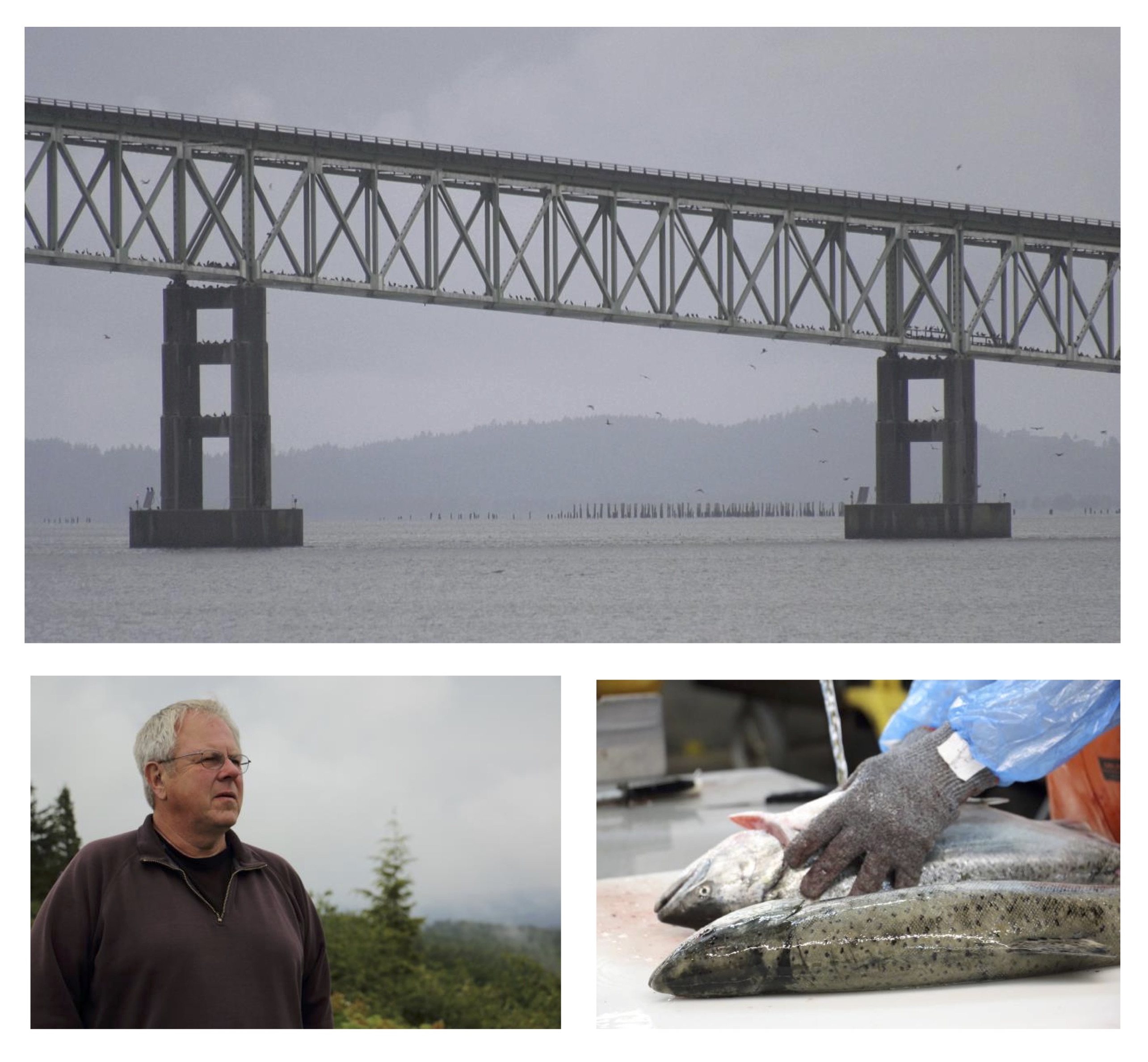 Ocean to Idaho
Mile 17: Commercial Fishing
I'm following salmon migration from the ocean to Idaho and this week my service is limited so updates are also limited. I'll catch up on responses July 13.
This is mile 17. It's where commercial fishing and cormorants collide. See that bridge? It's the Astoria-Megler bridge. 5,100 cormorant nests are stacked on it. That's more than 10,000 birds on a bridge (plus vehicle traffic so they really should fly the coop). Each bird eats up to 15 fish a day, including salmon.
Steven E. Fick, owner of Fishhawk Fisheries for 31 years, sees the bridge (and the birds) from his dock which sits on the site of an old fish cannery in Astoria, Oregon. Fick commercially fishes for salmon, but faces season limits that make staying in business hard to do when salmon runs run low like they're running this year.
"We recognize that for some of this the damage has been done and you're not going to bring it back, but there are some things we can do," Fick says. "What you want strategically in a society is you want a lot of people fighting for the same cause. You don't want to get rid of advocates for natural resources."